Crystal Runner – Hardcore Runner (Discontinued)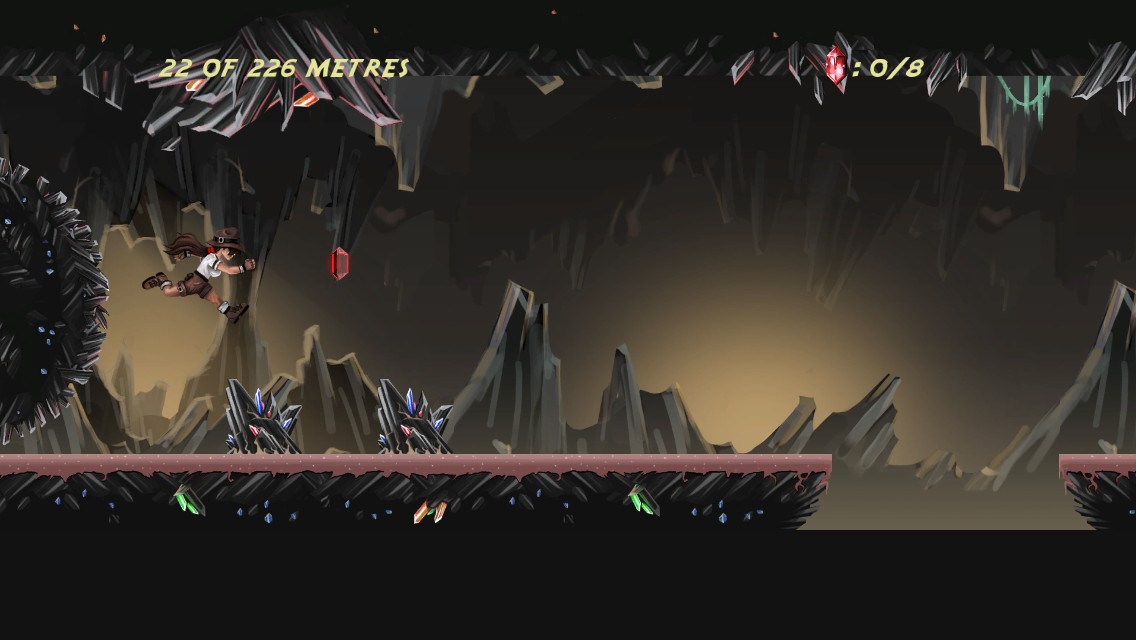 Get the hardcore action Crystal Runner for your mobile device right now!
Help Jane secure the precious artifacts from the crystal caves in this hardcore runner, but don't get squashed by the giant boulder behind you! Only very few manage to beat all 15 challenging levels, and even fewer manage to collect all of the artifacts as well. Do you have the lightning reflexes that it takes to beat this game? If so, record your run and send us a link to a video and gain fame and fortune as one of the best!
WILL YOU SUCCEED AND ESCAPE ALL 15 MENACING CAVES ALIVE?
Dodge the deadly crystals and stalactites and navigate gaping chasms at manic speeds. Pure adrenaline, and hard as hell, and still with a simple two touch interface. Jump or duck, it is a simple as that. Or is it?
This game follows a classical "easy to learn, hard to master" concept. The levels are short and crisp, but require continuous improvement to beat.
Crystal Runner is waiting for you with:
15 challenging and varied levels
Fast and catchy gameplay
Orchestral soundtrack and great graphics
Great fun for those little breaks
Simple interface, quick to learn, hard to master
Available for mobile devices running on Android and iOS